October 2023 UAE OOH Market Insights: Fashion Wear Surges to the Top, Real Estate and Entertainment Follow Suit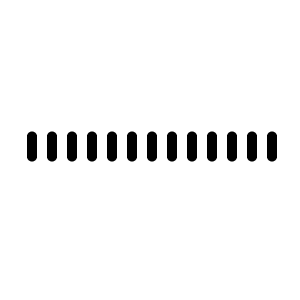 This study provides an in-depth analysis of the out-of-home (OOH) advertising industry in Dubai, Sharjah, Ajman, and Ras Al Khaimah in October 2023. It provides useful information into key industry sectors and new OOH advertisers, with the goal of assisting businesses in the region in making better informed strategic decisions regarding their OOH campaigns.
Businesses in the region should use OOH advertising in their marketing mix. OOH advertising may be a powerful tool for reaching a big audience and increasing brand awareness. It can also be used to direct customers to retailers and websites. It is worth noting that one campaign could be included and counted in two different industries. For example, a campaign for a new mobile device could be counted in both the Mobile Devices and Retail Shopping industries.
Key Events in October 2023
More industries join in October 2023 OOH race with a win for Fashion Wear this round, from being the 5th to the highest in regard to the number of campaigns related, we can say that it is a win for fashion people.
Real Estate and Entertainment are getting forward with a decent OOH campaigns count but only enough to be in second and third place. One of the key events in October was GITEX Global, with its rich history spanning decades of technology interface, announces the "world's largest startup" event.
Business Sector Analysis
The International Standard Industrial Classification (ISIC) system is used to classify brands and advertising in the study. This guarantees that the report appropriately portrays the scope of outdoor advertising activity in the UAE. Based on its business operations, each brand is assigned to a certain advertiser and classified into an industry sector. If an advertiser owns many brands in different industries, each brand is classified independently depending on its commercial operations rather than merely reflecting the parent company's industry.
Using this methodology, the research identifies and analyzes the most active industry sectors in the UAE that use out-of-home (OOH) and digital OOH advertising. These findings accurately depict the firms that are investing the most on outdoor advertising to reach their target demographics.
The Fashion Wear sector was the most active industry sector in OOH advertising in October 2023, accounting for 12% of all campaigns. This is a major change from September 2023, when fashion wear campaigns were not enough to get the industry in the top 3. The increase in fashion wear advertising is likely due to the upcoming black friday and winter season and the desire of retailers to reach a wider audience.
Most Used OOH Format
Uni-poles were the preferred format for OOH advertising in the fashion wear sector, accounting for nearly 50% of all campaigns. A strong competition between digital screens and uni-pole formats this month, 40% of the related campaigns are using digital screens.
The Real Estate sector is increasing its use of outdoor advertising in October 2023, increasing enough to be in the top 3 industries this month. This sector specifically is showing efforts in the OOH scene starting from August 2023 with a higher count of campaigns each month.
Most Used OOH Format
Hoardings won the OOH formats race in the real estate industry this month, used in 60% of the total industry's OOH campaigns, followed by the digital screens format.
The Entertainment sector is counting the same number of campaigns on ground as the Real Estate industry in October 2023, with a total of 10 campaigns, accounting for another 8% of all campaigns. 50% of the Entertainment sector campaigns are counted into live concerts and live shows in October 2023.
Most Used OOH Format
Digital screens are the preferred format for the Entertainment sector in October 2023, used in 80% of the campaigns in this sector.
Read about the New Advertisers and the conclusion on our website.
New OOH Advertisers
A total of 28 new OOH advertisers joined the outdoor scene in October 2023, the market is welcoming more and more brands appearing in the outdoor arena each month, as an example the last month 25 new OOH advertisers joined the race and the month before it 16.
REISS is a contemporary fashion house seen on the OOH spaces this month, the brand has been around for 50 years. They offer attainable-luxury collections of unshakable elegance for men, women, and children, as well as accessories. Showcasing their new collection for autumn winter on the OOH campaign visuals, as well as highlighting their store locations at Dubai Mall and Dubai Hills Mall.
New Balance, a popular athletic footwear brand, launched an outdoor campaign to celebrate the opening of its newest store in Dubai Hills Mall. New Balance is known for its commitment to quality craftsmanship and comfortable and supportive shoes, which has made it a favorite among fitness enthusiasts.
Azizi Developments launched an OOH campaign in Dubai to promote its new project, Azizi Venice. The campaign features a stunning image of the waterfront project and catchy taglines highlighting its unique selling points.
The Biltmore Residences Sufouh launched an outdoor campaign in Dubai in October 2023 to promote its new residential project. Millennium Hotels & Resorts, MEA, a fast-growing hotel management company, is partnering with GJ Real Estate to develop the project.
Alef Group's OOH campaign in Dubai's to promote its captivating Hayyan project, a visionary residential development located just a short distance away in Sharjah. Alef Group's previous success with "Essence of Belonging" in Al Mamsha Sharjah solidifies its reputation as developers of exceptional living experiences.
Luxury real estate company PMR Property launched an OOH campaign in the UAE to promote its upcoming ultra-luxury project. The campaign showcases PMR Property's collaboration with renowned architectural firm Foster + Partners.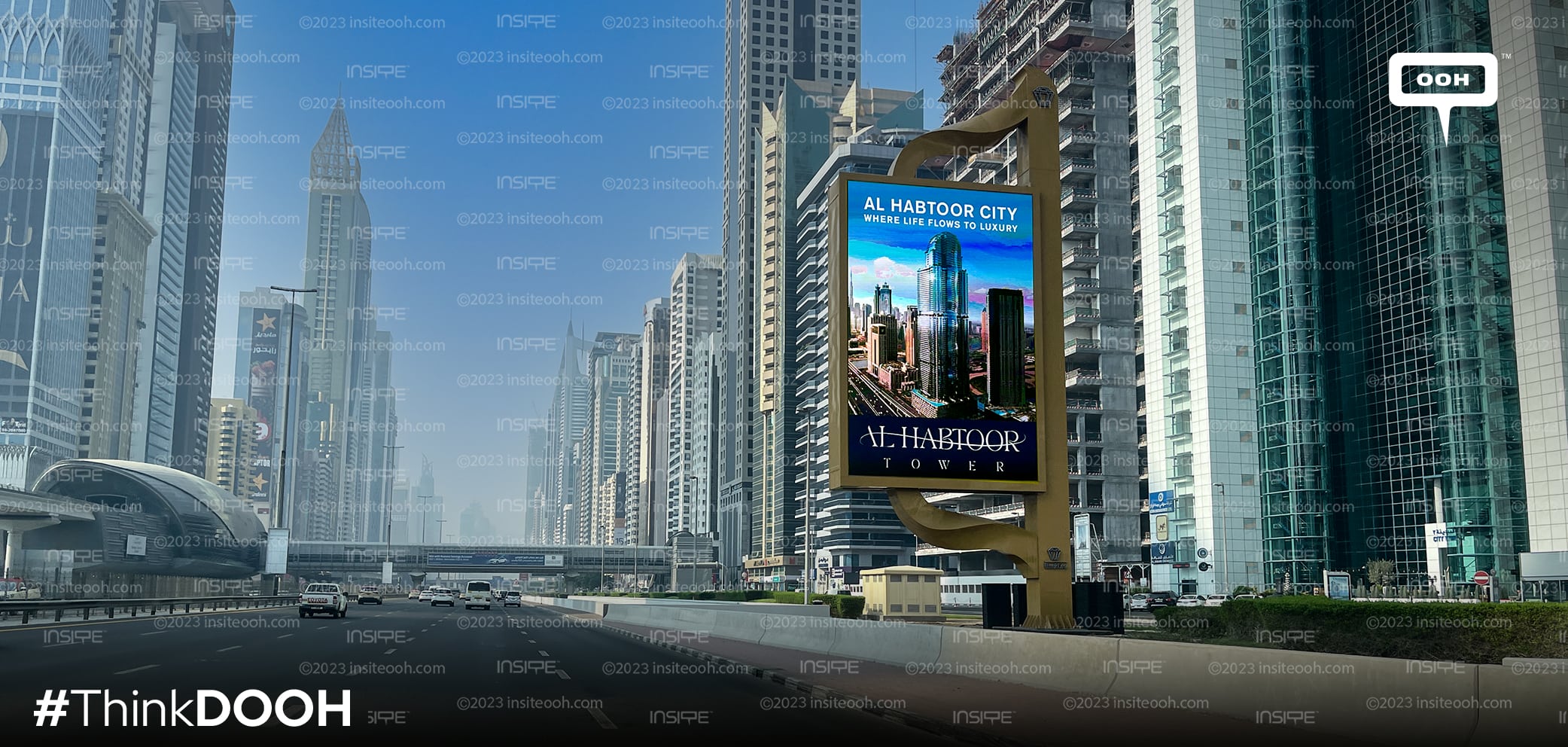 Al Habtoor Real Estate's skyscraper Al Habtoor Tower in Al Habtoor City is prominently displayed on an OOH campaign in Dubai. Al Habtoor City is a multifunctional urban hub near Downtown that offers a unique blend of hotels, housing, dining, shopping, and entertainment.
Leos Developments' outdoor campaign to showcase its premium apartments and residences. The campaign consists of a series of lampposts and uni-poles that will be installed in Dubai beginning in the second week of October 2023.
Tilal Al Ghaf's OOH campaign appears on UAE's billboards for the first time, announcing the October 24th inauguration of Majid Al Futtaim's trademark living project, Serenity Mansions, a one-of-a-kind masterpiece where calm reigns supreme and comfort meets delight.
The Emirates Perfumes & Oud Exhibition's OOH represents a historic milestone in the world of perfumery and fragrance with its maiden edition, which brings together the top brands of Arabian perfumes and oud to create a history of heritage aroma in the Arab world.
The Dubai Business Forum's OOH campaign appeared on digital screens, bridge billboards, and lampposts across Dubai is an exciting development for entrepreneurs and dealmakers. This forum is a must-attend event for multinational organizations and fast-growing businesses.
Dubai is preparing to stage an unusual event honoring the timeless art of calligraphy. The Dubai Calligraphy Biennale, announced using an OOH campaign, a city-wide celebration of the beauty and intricacy of calligraphy, is an excellent method to showcase and connect us to the world's creative and cultural history.
The National Career Exhibition's OOH campaign announces its 25th edition in the UAE. One of the most prestigious career events in the UAE, bringing together leading public and private establishments in the UAE in a single location to provide thousands of job and training opportunities for Emirati youth.
Gulf for Good's campaign to promote its Cycle Namibia 2023 and Kilimanjaro Tanzania 2024 challenges. Gulf for Good was founded in 2001 by former Chairman Brian Wilkie MBE and Paul Oliver to raise funds to buy an ambulance for a war-torn community in Namibia.
American toy, apparel, and baby product shop Toys 'R' Us alongside LEGO in an OOH campaign in the UAE. Both firms are well-known in the entertainment world, which is why they have taken to billboards throughout the UAE to promote their Free Bricktober Fairytale Gifts.
The World Tourism Organization, the United Nations organization in charge of promoting ethical, sustainable, and universally accessible tourism, appears for the first time on UAE billboards, touting their latest campaign, "Tourism Opens Minds." The new hospitality and tourism campaign pledges to expand tourism in underserved areas, to create new opportunities, and to make travel a really heart- and mind-opening experience.
Soudah Development, the Saudi Arabian firm promoting Soudah Peaks, the country's highest premium mountain tourism destination, with a new outdoor advertising campaign in Dubai. The OOH visuals show a shot of a Saudi woman admiring the stunning scenery of the location.
Brands For Less' fascinating promotion campaign is being launched by the BFL Group, the leading off-price retailer of apparel and homeware in Dubai. The brilliant yellow color on the billboards is the first thing Dubai drivers notice.
Royal Furniture's OOH campaign in the UAE, the campaign was seen in Sharjah and Ras Al Khaimah, deployed in high-traffic roads and areas to reach wider audiences. The special production die-cut mega-coms are attention-grabbing and the campaign message is inviting buyers to customize their luxury furniture at Royal Furniture.
Nishka Jewellery's campaign in Dubai features a pink color palette as the aim of the campaign is to convey femininity, grace, and charm. The billboards host the beautiful Samantha Ruth, Nishka Jewellery's ideal brand ambassador as her beauty and elegance perfectly embody the spirit of the brand.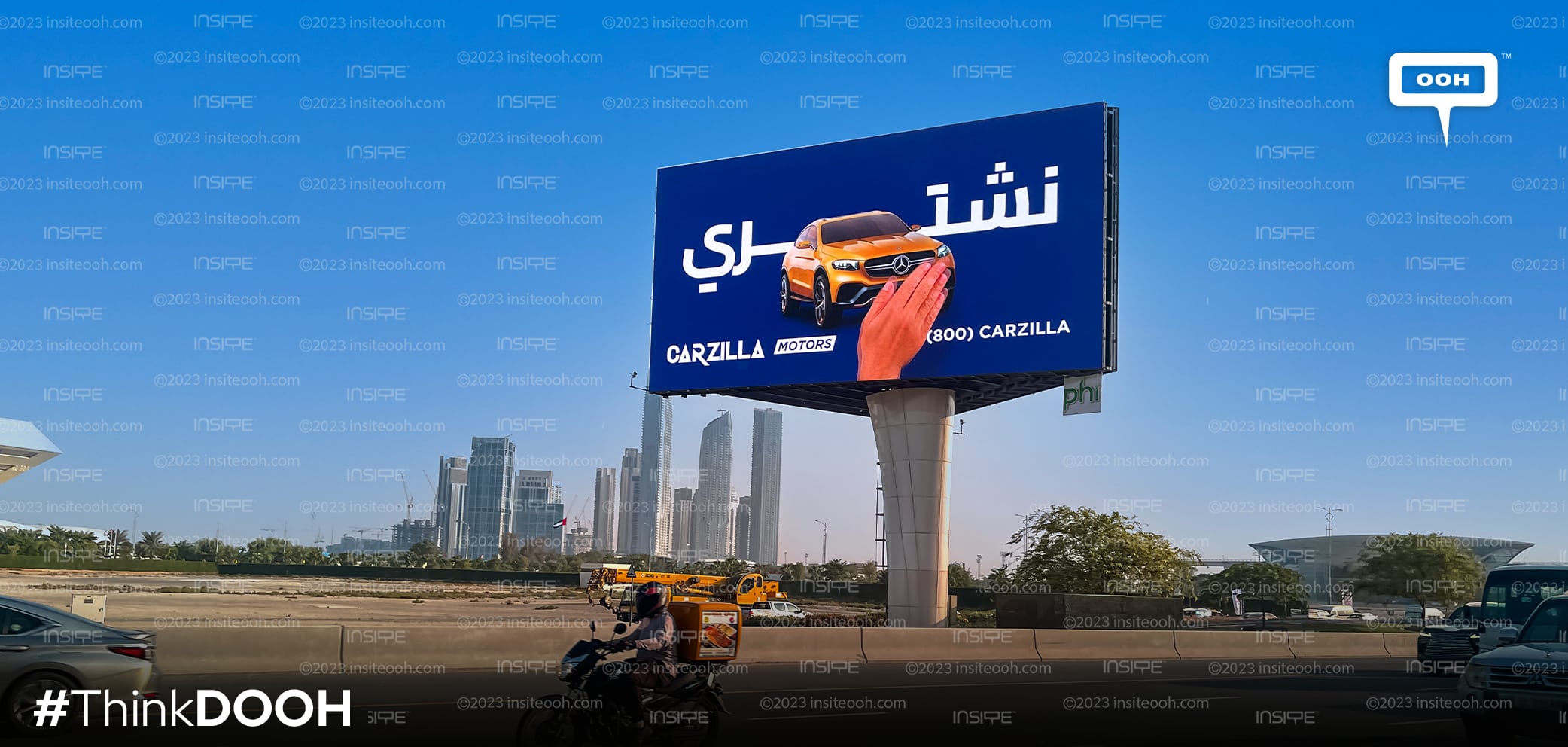 Carzilla Motors has launched a captivating advertising campaign in Dubai the campaign centers on the concept of "Instant Payment." This means that Carzilla Motors is dedicated to buying your car and delivering immediate payment, challenging the traditional, time-consuming process.
Seven, the high-end wellness club, launched a DOOH campaign in Dubai featuring a woman on a light background with the tagline "SEVEN MADE ME DO IT" and another ad face containing a man on a dark background with the tagline "COMMIT TO SOMETHING."
Dubai's DOOH witnesses the rebranding of NLGIC & RSA to Liva, an OOH campaign which features a simple yet striking animation against a pure white background, demonstrates the company's commitment to providing a brighter and more secure future for its customers in the ever-changing world of insurance.
Phoenix's outdoor campaign with the slogan "Building the Future Economy" in a variety of formats such as digital screens, uni-poles, and Bridge billboards to emphasize its goal to empower clients with exceptional solutions, access to a crypto exchange, and an innovation lab, assisting clients with a secure and smooth digital asset trading experience.
AlShaya Group launched a DOOH campaign in Dubai promoting the exclusivity of No7 at Boots, Walgreens Boots Alliance is a global retail pharmacy leader, touching millions of lives every day by distributing medicines and delivering accessible, high-quality care.
Albatha, the UAE's premier private business, established in the 1950s by Sheikh Mohammed Sultan Al Qassimi, launches an OOH campaign for E-City, a multi-brand electronics retail provider, promoting unmissable offers.
Majid Tv appeared in an OOH campaign launched by Abu Dhabi Media Network, Majid TV aims to delight kids as they watch locally produced shows, cartoons, and characters that reflect their culture and community.
Dubai Safari Park's DOOH campaign to promote their animal park and encourage audiences and tourists to visit and enjoy the wildlife park located in Dubai, United Arab Emirates. It offers various types of wildlife environmental experiences such as the African Village, Explorer Village, Asian Village, Arabian Desert Safari, and Al Wadi.
Conclusion
The report emphasizes the effectiveness of including OOH advertising in a business's marketing strategy. OOH advertising has the potential to reach a wide audience, increase brand awareness, and drive traffic to retail stores or online platforms.
Regarding notable events, the report showcases the Fashion Wear industry's significant growth in October 2023, surpassing other sectors as the most active in terms of the number of OOH campaigns. This signifies a significant victory for the fashion industry and its advertisers. The Real Estate and Entertainment sectors also had a substantial number of OOH campaigns, securing second and third place respectively. This highlights the importance of OOH advertising in these industries as well.
This is an exclusive free resource for our community
Download Now!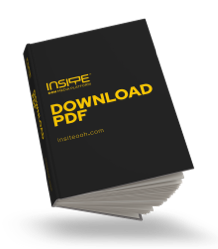 ---
Your opinion counts!
Come on, tell us what you feel about this article.