Awareness Campaign
A Film Poster Where All Their Stars Covering Their Eyes? Voy! Voy! Voy! Enigmatic OOH Is Out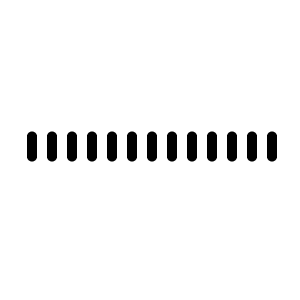 Vox Studios, the renowned production house known for its exceptional work in the entertainment industry, has recently ventured into the world of Out-of-Home (OOH) advertising with their first-ever campaign in Cairo. This exciting OOH campaign is in collaboration with the highly anticipated Egyptian movie Voy! Voy! Voy!, featuring a stellar cast of Egyptian movie stars.
Get ready to be captivated by the much-anticipated comedy film Voy! Voy! Voy! Boasting a star-studded cast including Mohamed Farrag, Nelly Karim, Bayoumi Fouad, Taha Desouky, Amgad Al Haggar, Passant Shawky, Mohamed Abdel Azim, and Hagag Abdel Azim, this cinematic gem is set to hit theaters on September 13th. Directed by the talented Omar Helal, the movie is based on a riveting real-life story, adding an extra layer of authenticity and intrigue.
As the release date draws near, billboards featuring the actors' close-up shots, with their faces prominently displayed, have become the talk of the town. This minimalist approach conveys a sense of intimacy and allows the audience to connect directly with the characters, building anticipation and curiosity. The promotional poster for Voy! Voy! Voy! has taken a different artistic approach, featuring a plain backdrop that puts the focus solely on the actors' faces. This deliberate choice aims to highlight their expressions, personalities, and the depth they bring to their roles.
The campaign has triumphed in capturing the attention of audiences in Cairo's prominent locations, including 6 October, 15 May, 90 Street, Salah Salem, Thawra, and Zamalek, thereby giving the advertisement an extraordinary boost. The strategic placement of the ads in these highly frequented areas has ensured maximum visibility and engagement.
You can learn more about the campaign's budget, OOH kinds, locations, and more by visiting MOOH, Egypt, and The Emirates OOH-dedicated analysis system and Media Intelligence.
---
Your opinion counts!
Come on, tell us what you feel about this article.