Awareness Campaign
Billboards Introduce Hady Bassiony and Many Young Influencers on El Saha News Platform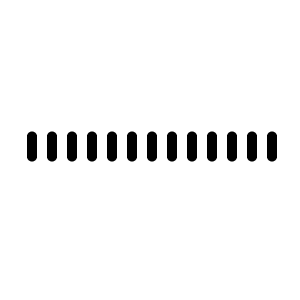 For the first time on Cairo's OOH arena, El Saha media & broadcasting platform rises, featuring their distinctive moto and exclusive shows.
El Saha is a relatively new broadcast channel dedicated to giving the audience a space of their own, and they do just that through their current outdoor showcase. The ad billboards feature their motto from an extremely metaphoric standpoint, hosting a spark white space, half of it fitting a fair amount of people crowded together and squashed to its walls. The metaphorical meaning of that exhibition is that El Saha is a place where everyone fits; no matter your interests or whatever you're looking for, you're guaranteed to find it at El Saha.
Other than a clear noting of their slogan, "A space for everyone," the billboards also host two of their most popular shows, Peace in the Square Situation, hosted by Aya Shoaib, and The Final Review in the Square with Hady Bassiony. Both shows demonstrate the diversity of El Saha, whether one is interested in sports entertainment or philosophical and phsycological dilemas, El Saha offers their audience a wide variety of entertainment means.
The billboards are clean cut, utilizing white as the background in each space while blue dominates the rest as it's part of El Saha's brand identity, in addition to representing trust, reliability, and professionalism, qualities that define their commitment to delivering top-notch content and services.
The outdoor ads are extremely visible and eye-catching, intriguing onlookers with a new out-of-the-box showcase.
Visit MOOH, your local OOH intelligence data provider with international standards, to get more detailed info about OOH campaigns in Egypt.
---
Your opinion counts!
Come on, tell us what you feel about this article.