Awareness Campaign
New Advertiser
Life Louvers Transform Cairo's OOH Landscape into Immersive Experiences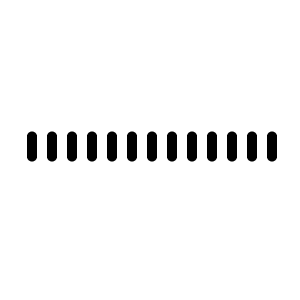 Introducing Life Louvers, the visionary real estate brand that's set to redefine the concept of immersive living. With a mission to create not just homes but entire communities and lifestyles, Life Louvers is about to make its grand entrance into the world of Out-of-Home advertising. Prepare to embark on a journey that transcends traditional living norms, as Life Louvers aims to expand horizons and enrich experiences. Their first-ever Out-of-Home campaign promises to introduce you to a world of possibilities where immersive spaces open doors to an array of captivating experiences.
Life Louvers has chosen simplicity as its boldest statement. The billboard design is a testament to the brand's commitment to immersive communities and lifestyles. Dominated by the Life Louvers logo, the design is tastefully adorned with vibrant red and blue hues, with a touch of opulent gold accents. These colors not only evoke a sense of sophistication and luxury but also represent the dynamic and diverse experiences that await within Life Louvers' communities.
The strategically placed hotline number serves as a direct connection between the brand and potential homebuyers, reinforcing Life Louvers' dedication to customer engagement. It's a subtle yet powerful invitation to explore the immersive living experiences they offer.
Lastly, regards the geo-distribution the campaign has positioned in bustling spots in Greater Cairo, these billboards from Life Louvers command attention in the heart of Egypt's urban landscape. With their prime placements, they beckon passersby to explore the immersive living experiences that await within the brand's communities.
You can learn more about this campaign's budget, OOH kinds, locations, and more by visiting MOOH, Egypt, and The Emirates OOH-dedicated analysis system and Media Intelligence.
---
Your opinion counts!
Come on, tell us what you feel about this article.