Egypt's Real Estate Developers Turn OOH Advertising to a Racing Track in July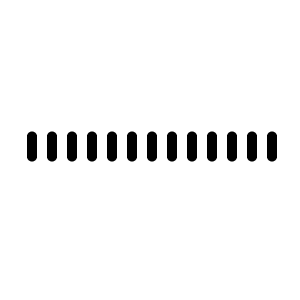 Real estate developers face more challenges in creating brand awareness than other industries. Their target audience is specific and often limited to a particular geographic area, narrowing their customer base. Additionally, the growing number of millennials in their target market makes it more difficult to engage and convince them to buy a property than baby boomers.
While digital marketing has grown significantly in the last decade and is used by key players in almost every field to reach potential customers, traditional forms of advertising, such as billboards, are still the most effective way to reach and engage with audiences in the real estate market. The top campaigns for July 2023 is a great proof of why real estate still depends on OOH advertising.
The top 5 contenders in the race are real estate development companies. It's the identical case last year in July 2022, when real estate occupied the first ten spots in the Top Campaigns
Here are the top OOH campaigns for July 2023, all from the real estate industry:
1- Solare Ras El-Hekma (113 ad faces)
Misr Italia's new project, Solare, occupied first place in the race. The phase Ciano Lagoon Villas. The campaign's billboards in Cairo are strategically placed to exhibit the remarkable aesthetics of the forthcoming development. They leave passersby amazed by its magnificence, thanks to its visually captivating design and effective communication, making it remarkable amidst other advertisements. The use of captivating blue and green hues in the display creates a feeling of urban living. Furthermore, the clear messaging highlighting the availability of villas, twins, and townhouses provides a concise overview of the various housing options, simplifying the process for prospective buyers to find the perfect match for their requirements.
2- Hometown Developments (87 ad faces)
This branding campaign is an amazing example of the right targeting; the campaign mainly targeted the top-tier, that's why you can notice the mention of shopping spots like Forever 21 and Montblanc—promising a shopping experience like no other. The OOH visuals effectively target their audience, featuring an elegant model with striking red lipstick, indicating the availability of top-notch cosmetic and makeup stores. For food enthusiasts, the visuals also highlight the presence of restaurants like Cortigiano and Ponderosa Steakhouse, offering delightful dining experiences for families and friends.
3- Sea View North Coast (70 ad faces)
JDAR Developments' Sea View campaign turned heads in Cairo with its striking billboards featuring bright red colors and the image of Ragheb Alama. The use of red is a clever marketing tactic as it is known to capture people's attention and convey a sense of urgency and excitement. When combined with the image of the popular Lebanese singer, it creates a powerful visual that is sure to make a lasting impression on road passersby.
4-GAIA (64 ad faces)
Al Ahly Sabbour's project GAIA occupied the 4th spot in the top campaign's race. This campaign is the perfect example of a summer campaign; the spotlight turns to GAIA, a picturesque resort in the North Coast's Ras El Hekma. The billboards lining the main roads of Greater Cairo proudly display sun-kissed individuals basking on the beach, enticing everyone to become one of the "First Comers Summering Now" at this exotic destination. GAIA's allure lies in its scenic beauty and Al Ahly Sabbour's reputation for delivering high-quality real estate projects.
5- D.O.S.E (62 ad faces)
Akam Alrajhi's campaign visuals were mainly centered around summer and sea blue, which perfectly encapsulates the happy moments you can experience in the new project. With its stunning location and top-notch facilities, Dose North Coast is the perfect place for anyone looking for a luxurious and comfortable lifestyle.
Realtors continue to rely on traditional billboards as a crucial advertising tool to effectively communicate their message and establish their brand among their target audience. Supported by numerous case studies, realtors should prioritize the strategic design and placement of billboards in specific areas to gain a competitive advantage.
For further information on the remaining 20 contenders in Cairo's OOH top campaign deathmatch, refer to the accompanying visuals. Additionally, by reading through June's market insight, you'll be able to access more data and statistics regarding the latest analysis of Cairo's billboards.
---
Your opinion counts!
Come on, tell us what you feel about this article.