Awareness Campaign
Your Balanced Life Is One Supplement Away! Centrum's OOH Visits Cairo's Streets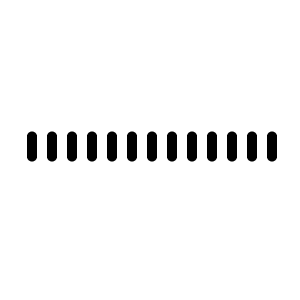 Centrum, the multivitamin powerhouse with a legacy of over 40 years in nutritional excellence, returns triumphantly to the bustling streets of Cairo. After an eight-month hiatus, the iconic Centrum has reclaimed its place in the heart of the Egyptian capital's OOH landscape. This awe-inspiring comeback marks a moment of reconnection, where Centrum once again stands tall and proud, reaffirming its unwavering commitment to empowering individuals on their journey to optimal health.
Centrum's intriguing billboard campaign features two unique versions: one in striking red with a confident male figure and the other in soothing green, highlighting an empowered female presence. This thoughtful selection of colors and imagery reflects the brand's dedication to diversity and demonstrates their careful consideration in addressing the health aspirations of various individuals.
The vibrant red billboard instantly grabs attention with its lively energy, presenting a confident man radiating self-assuredness and vitality. The phrase "Begin Your Path to a Balanced and Healthy Life" resonates strongly, igniting a sense of purposeful initiation into a wellness-centered way of living. The choice of red, a color synonymous with dynamism and action, perfectly aligns with Centrum's mission, encouraging individuals to embark on an active journey toward improved health.
On the other hand, the soothing green billboard offers a captivating experience to onlookers. Nestled against a backdrop of lush greenery, a poised woman embodies the essence of a harmonious and healthy lifestyle. The fusion of color and message evokes a refreshing and rejuvenating feeling, inviting observers to contemplate Centrum's transformative prospects.
Regarding geo-distribution, the campaign targeted busy highways and bridges to score the broadest reach possible. However, the campaign is super-selective as the geographical distribution targets a specific demography that understands the product and its importance, creating an interest to buy Centrum.
Dive into the world of Monitoring Out of Home (MOOH), an agency exclusively focused on media intelligence and analysis in the vibrant cities of Cairo and Dubai. Uncover deeper insights into this campaign by tapping into MOOH's specialized expertise.
---
Your opinion counts!
Come on, tell us what you feel about this article.