Awareness Campaign
It's Code-Cracking OOH! A Gigantic Campaign to Reintroduce etisalat and to the UAE Audience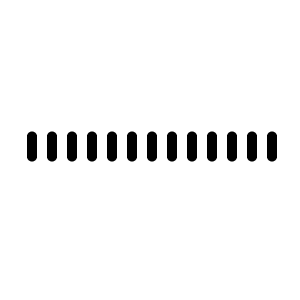 In a campaign that is the perfect example of inclusivity and diversity, e& just launched a campaign to reintroduce the technology conglomerate to the audience, following the previous campaign that was promoting another brand by e&, which is e& money.
e& decided to revisit with an even stronger campaign to reintroduce the brand to the target audience, which in this campaign is more than one target audience. The campaign is displayed in five different formats, which are uni-pole, digital screen, hoarding, lamppost, and bridge billboard in Arabic and English, to illustrate the campaign in more than one array to grab the audience's attention.
The decision by e& to use out-of-home advertising for this campaign is a brilliant move as it is the perfect choice for reintroducing the brand to its target audience. OOH advertising is an effective way to reach a large number of people quickly and create brand awareness.
The campaign's copy is working in parallel with the geo-distribution and the multi-format approach, as it has a futuristic promise for "so much more," as the tagline is applicable for offering faster internet, clearer phone calls, and advanced solutions for fintech and entertainment. In addition, the mention of "Global Technology Group" adds a value of inclusivity, as mentioned earlier.
One other thing you may come across is a gradient red color the campaign is drenched in, which symbolizes marketing passion and intensity, as red is often associated with strong emotions, such as love, and in this campaign, excitement. It can be used to convey feelings of passion and intensity, making it a popular choice for products or brands that aim to evoke these emotions.
The campaign has been seen all over Dubai and Sharjah, utilizing nearly all kinds of out-of-home advertising. Moreover, the multi-format approach is intended to capture the attention of the audience and provide them with multiple arrays to view the campaign. As a global technology group, e& comprises a group of companies spanning multiple verticals, including etisalat by e&, e& international, e& life, e& enterprise, and e& capital. To know more about e& previous campaigns and "so much more", you can visit our insiteopedia.
---
Your opinion counts!
Come on, tell us what you feel about this article.