Awareness Campaign
Master the Art of Coffee And Fine-Tune Your Cup With Nescafé's Out-Of-Home Campaign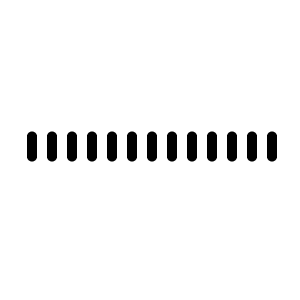 Nescafe, as an integral part of our daily routine, establishes itself as a brand that respects the unique preferences of its consumers, offering them a coffee experience tailored to their desires; following their prior campaign, paraded the Roastery Instant Coffee.
The essence of the new campaign highlights the creamy texture of Nescafé coffee and sweetness as desired; the campaign promotes Nescafé as a brand that caters to the diverse tastes and preferences of coffee drinkers, making it a great choice for anyone who wants a customized coffee experience.
The white visual play a pivotal role in capturing viewers' attention, creating an atmosphere that entices viewers to embrace the Nescafé experience. The campaign has been spotted in Dubai and has been displayed on digital screens and lampposts.
The advertisement transports viewers to a serene setting with 2in1 effortless sachet preparation, where a steaming cup of Nescafé coffee takes center stage over the swirls of creamer blending into the depths of the coffee, ensuring that you can enjoy a steaming cup of Nescafé coffee within moments, creating an alluring image that beckons coffee enthusiasts to indulge in their favorite brew,
Whether you're starting your day, taking a break, or simply craving a comforting beverage, So whether you prefer a touch of sweetness or the simple elegance of coffee and creamer, Nescafé is ready to make your coffee ritual an exquisite one.
Learn more about the NESCAFÉ within our Insiteopedia resource to locate thorough articles covering the most up-to-date trends in outdoor advertising.
---
Your opinion counts!
Come on, tell us what you feel about this article.