Awareness Campaign
Promotional Campaign
Get Cheesy with KFC's Out-of-Home Campaign for the Limited Edition Mozzarella Burger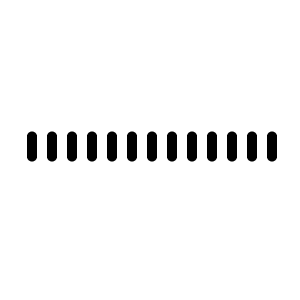 KFC is known for its finger-licking good fried chicken, but the fast-food chain is now stepping up its sandwich game with its latest menu item – the Mozzarella burger. This mouth-watering burger is a tantalizing combination of KFC's signature Zinger Fillet, zinger-coated mozzarella cheese, and a tangy Mayonnaise sauce that will leave your taste buds begging for more.
Similar to their previous campaign, to promote this exciting new addition to their menu, the Americana Group tycoon has launched a visually stunning out-of-home campaign that will leave passersby salivating. The ads feature a dark background that emphasizes the vibrant colors of the burger's fillings, and the highlight of the campaign – a sliced-in-half Mozzarella burger with a cheesy stretch between the cut burger.
The campaign's creative concept perfectly captures the essence of the Mozzarella burger – deliciously cheesy, flavorful, and downright satisfying. The visuals are striking and will undoubtedly grab people's attention, making them crave a bite of this cheesy masterpiece.
In addition to the delectable sandwich, the campaign also highlights the convenience of ordering from KFC's app or hotline. In today's fast-paced world, people value the ease and convenience of ordering food from their mobile devices. With KFC's app, customers can easily browse the menu, place their order, and have it delivered straight to their doorstep.
The clock is ticking, and time is running out to try KFC's limited edition Mozzarella burger. This exclusive creation is only available for a short time, adding a thrilling sense of urgency and exclusivity to this irresistible offer. By showcasing the burger's limited availability, KFC's marketing team has expertly crafted a campaign that is both exciting and motivating.
Check out (MOOH), a dedicated media intelligence agency and analysis system active in Cairo & Dubai, to find out more information about this campaign.
---
Your opinion counts!
Come on, tell us what you feel about this article.